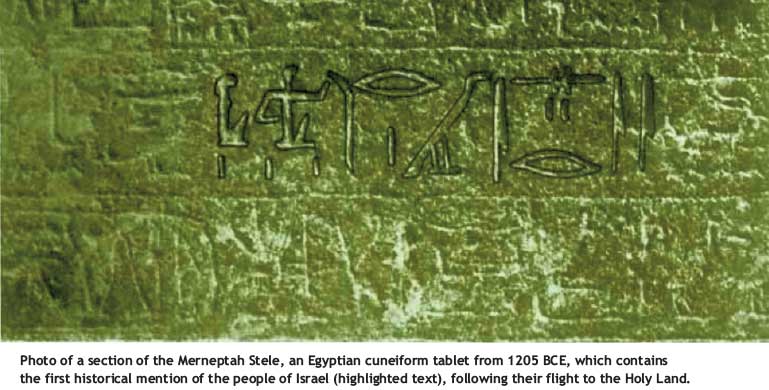 Who Are the Indigenous People of Palestine?
The Jewish people have lived in Palestine continuously for more than 3,000 years—far longer than any ethnic group. Why do Arabs deny this history?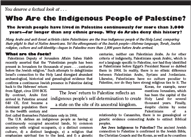 This ad, providing the facts concerning this issue, appeared in media reaching 10 million people nationwide.
WEEKLY UPDATE
From the FLAME Hotline
THIS WEEK:
A UN resolution—supported by the US—fuels Palestinians' anti-Semitic violence
LAST WEEK:
Palestinian Violence Against Jewish Israelis Heats Up—What's the Cause this Time?
PR FOR ISRAEL
A Cheater's Dream: Can't Trust, Can't Verify
Lying is Iran's diplomatic tool of choice. No wonder most Americans don't believe the Obama Deal will stop Iran from cheating—or catch them when they do.
Who Owns the "West Bank"?
The ancient lands of Judea and Samaria, east of Jerusalem, have been part of the Jewish homeland for 3,000 years. Today Arabs demand all of it.
SUBSCRIBE FREE

Sign on to receive FLAME Hotline E-Alerts
If you support Israel, you'll love these weekly emails. Each week you receive a quick analysis of one key development in the Middle East—so you can help your friends and colleagues understand the truth about Israel.
DONATE NOW
Why Donate to FLAME?
FLAME is an educational non-profit dedicated to distributing paid public relations messages in media that reach some 10 million readers, including college students, every month. Our goal is to expose false reporting about the Middle East that might harm the interests of Israel and the United States. By donating, you make it possible for us to continue distributing these monthly hasbarah—clarifying messages of fact and truth. Please support us today.
Are you tired of hearing that Israel doesn't have good PR? Discover what some ardent supporters of Israel are doing about it.
April, 2015
Dear Friend of Israel, dear Friend of FLAME,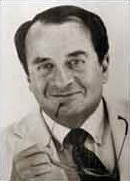 Do you get as upset as I do when the media beat up on Israel—as they do so often these days? Let me update you on the terrible treatment Israel's been getting in the press lately, but also share some inspiring efforts to fight back.
First let me quickly put Israel's story in the context of the horrific threats facing the Jewish state— right in her own backyard.
As you know, Israel is on the front lines of the war against global jihad—surrounded by some of the world's most bloodthirsty terror groups.
Iran-sponsored Hizbollah just killed two more Israeli soldiers on her northwest border with Lebanon. The cruel, murderous Islamic State, as well as al Qaeda, are rampaging—gaining ground—in Syria to Israel's north and in Iraq to the West. Hamas terrorists in Gaza, just a few miles south of Tel Aviv—who have launched  READ MORE »