Why Does Israel Matter?
Shared ideological and spiritual values make the U.S. and Israel ideal allies, but Israel also gives us priceless military, political and technological benefits.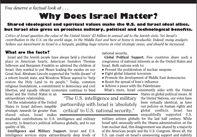 This ad, providing the facts concerning this issue, appeared in media reaching 10 million people nationwide.
WEEKLY UPDATE
From the FLAME Hotline
THIS WEEK:
Prime Minister Netanyahu Makes Nice with President Obama—and Makes His Pitch for $50 Billion
LAST WEEK:
Bill Clinton, Ignoring His Own Experience, Tells Israelis That Peace Is Up to Them. Excuse Me?
PR FOR ISRAEL
Palestinian Incitement to Terror
Refusing peace talks with Israel, Arab leaders issue incendiary lies and anti-Semitic slander, inciting waves of deadly hate crimes against innocent Jews.
Who Are the Indigenous People of Palestine?
Many Arabs and anti-Israel activists claim Palestinians are the true indigenous people of the Holy Land, comparing their plight to that of Native Americans. Yet the ethnogenesis of the Jewish people—Hebrew language, Torah, Jewish religion, culture and self-identity—began in Palestine more than 1,800 years before Arabs arrived.
SUBSCRIBE FREE

Sign on to receive FLAME Hotline E-Alerts
If you support Israel, you'll love these weekly emails. Each week you receive a quick analysis of one key development in the Middle East—so you can help your friends and colleagues understand the truth about Israel.
DONATE NOW
Why Donate to FLAME?
FLAME is an educational non-profit dedicated to distributing paid public relations messages in media that reach some 10 million readers, including college students, every month. Our goal is to expose false reporting about the Middle East that might harm the interests of Israel and the United States. By donating, you make it possible for us to continue distributing these monthly hasbarah—clarifying messages of fact and truth. Please support us today.
Are you tired of hearing that Israel doesn't have good PR? Discover what some ardent supporters of Israel are doing about it.
October, 2015
Dear Friend of Israel, dear Friend of FLAME,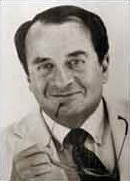 Because I know you care deeply about Israel, I want to update you on Israel's despicable treatment by mainstream media in recent months, as well as efforts to combat Israel's alleged "poor PR."
But first, let me recap quickly the truly frightening situation in Israel's neighborhood.
As you know, Israel is now surrounded—within just miles of its borders—by the most vicious and fanatical Islamist terror groups in the world.
Just imagine the horror if you lived in Israel right now.
Iran, the world's greatest state sponsor of terrorism, has just negotiated a dream deal with Western powers which will allow it to become a nuclear threshold state within a few short years. Its first target for a nuclear bomb will be Israel.
Consider, too, this terrifying reality:
Iran-sponsored terror group Hizbollah rules Lebanon on Israel's northwest border and is now